GROUP CLE COACHING and MENTORING
HOW TO BUILD A SUCCESSFUL ESTATE PLANNING PRACTICE™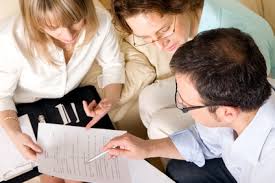 Benefits of Our CLE Law Practice Development Online Group Coaching for Attorneys
Would you like to have a private, small group, mentoring/coaching roundtable once a month to bring your specific case related questions to get answers?
Would you like to be a part of an exclusive group of attorneys who can share advisors, knowledge, skills, and advice with each other and seek guidance at the same time from a gifted, seasoned estates & trusts attorney with a strong teaching background?
Would you like to avoid all the common first time mistakes that solopreneurs often confront when they are getting their practice off the ground? How would you like to hear the wisdom that comes from "what I wish I knew then…" advisor?
As a solopreneur you will have a safe, confidential place to bring your questions, network with other attorneys and gain the confidence to grow your practice exponentially. By joining our CLE mentoring group as a solopreneur having a place where you can bring all of your questions, concerns and legal challenges once a month to get timely answers from an expert! Your technical and business management skills will grow as well as you:
Learn he complex model of the "Integrated Estate Planning Process"
Develop new business and marketing techniques for attorneys
Connect with a supportive community of colleagues to help you achieve your goals and gain the confidence to grow your practice exponentially.
If you are interested in participating in this private, unique, classroom environment study session to focus on your individual cases and get answers to your technical questions and challenges, please contact us.